Heidi Dalton held the South African Road Champion title in 2017 and is currently in Italy with her boyfriend, Ryan Gibbons, who rides for Dimension Data. We chatted to her to find out more about what cycling is like in Italy and why Ryan is someone she looks up to.
How did you get into cycling?
I got into cycling through my parents. We used to cycle as a family and take part in triathlons, and from that my love for cycling grew.
What advice would you give young female cyclists?
If there was one piece of advice I could give, it would be to just enjoy the cycling at a young age. There is no need to put pressure on yourself. Go out and ride your bike and just have fun!
Who is your hero and why? Either cycling-related or not.
I don't have heroes. I have many people who I have looked up to throughout my life and at this stage of my life, it's my boyfriend Ryan Gibbons. He currently rides for Dimension Data and is based in Lucca, Italy. He has taught me so much about hard work, believing in yourself and making things happen. He has so much dedication in all aspects of his life and I love seeing that and learning from it.
What do you love most about cycling?
Cycling has allowed me to travel to all parts of the world and see places that I don't think I would have ever seen if it wasn't for cycling. I have also made such close friends through cycling, which often helps take the stress of the cycling away and has made it more fun.
Where is your favourite place to cycle and why?
At the moment, I am in Lucca, Italy. This has got to be my favourite place to ride. There are so many different roads to ride on every day. The road safety here is also a lot better than the road safety in South Africa. Although, when in South Africa, I love riding in the Cradle!
Bust one cycling myth.
The myth that miles and miles and time on the saddle are the only thing that make you stronger. I have found that by spending as much as half of the time on the bike, but by doing hard and focused intervals and efforts, it has a far greater and noticeable advantages and impact on my performance.
What is your greatest strength off the bike?
I think my greatest strength off the bike is my willingness to help anyone, anywhere.
What is your greatest weakness off the bike?
My greatest weakness is handbags! I love, love, love handbags and could easily buy a new one every single day.
What's your advice on handling stress and pressure?
The way I deal with stress and pressure is to try and remind myself why I am doing the sport. I love riding my bike and there will always be stress and pressure that comes along with the racing, but if in that moment I remember why I am here doing it, the pressure seems to die down.
Tell us something we don't already know about you!
I have won numerous South African titles outside of road riding. I have won titles in triathlon, duathlon and MTB.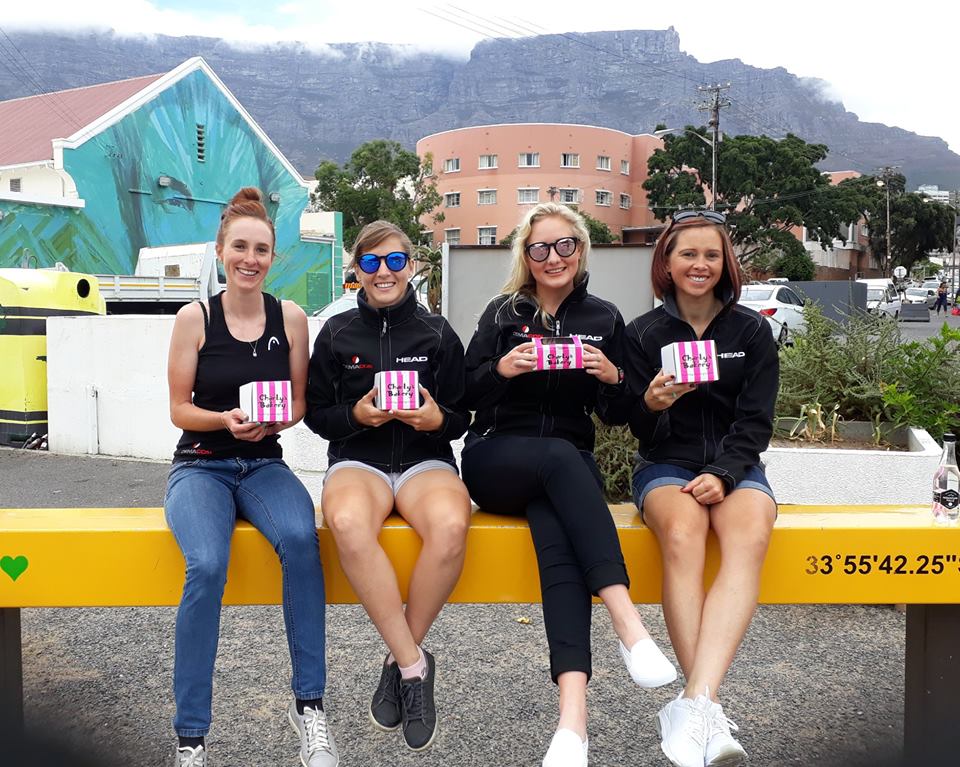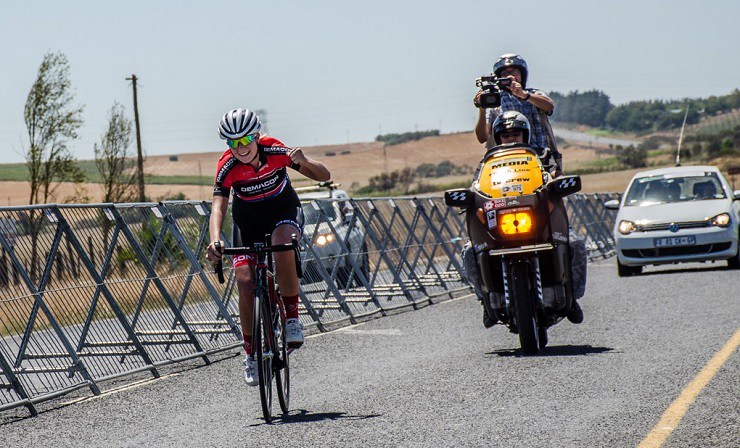 Image Courtesy of Stuart Pickering